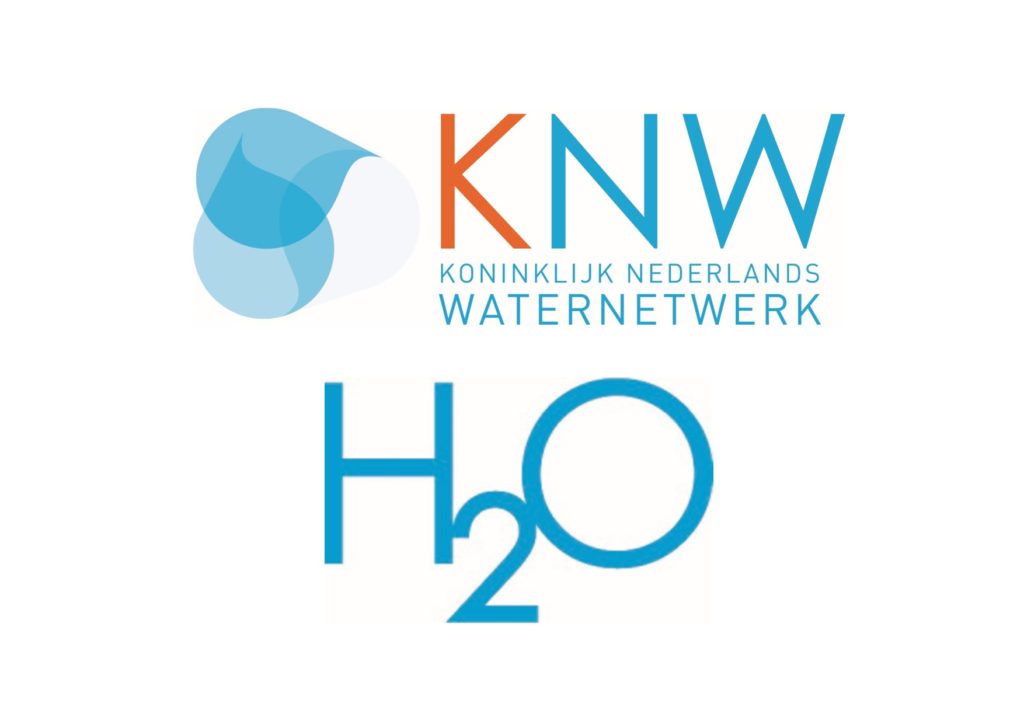 H2O is the official mediapartner of this Aqua NL event
This as the Royal Dutch Waternetwork (KNW) is the central association in this industry. Publisher & owner of H2O.
KNW/H2O is the trusted and respected provider of "need-to-read" information for this critical industry,
It is wise to be visible in this environment.
proof of media partnership:
Marketing with an impact on two fronts:
PRINT:  (CLICK HERE for previous edition)
H2O special edition; increased circulation (7500 copies) 
regular circulation: 4500 copies
distribution during the event + to all in the KNW network (*)!
EXHIBITION GUIDE with floorplan (5000 copies)


distribution at the exhibition
ONLINE: 
Also your content for a month on the FRONT PAGE (!!) of the H2O website (CLICK for example)
Monthly this site has no less than 270.000 pageviews (on the frontpage alone) and 27,000 unique visitors
(*) So you will also reach the target group that is not able to visit the event.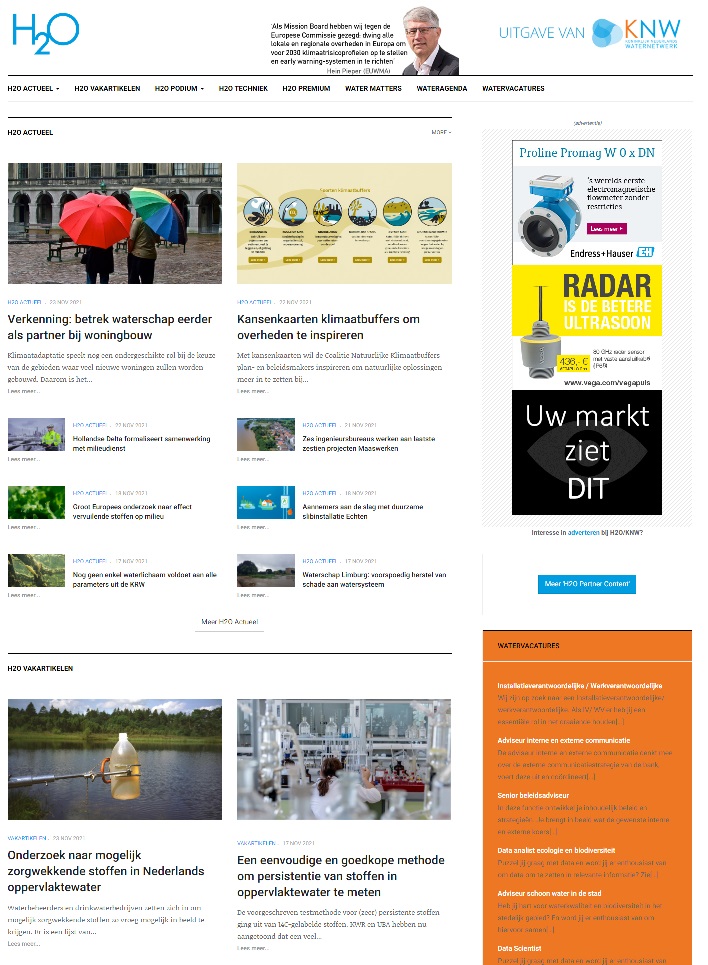 FOUR PACKAGES + INDIVIDUAL OPTIONS (starts at €250)
<<the bullets below are clickable>>
<<the bullets below are clickable>>
<<the bullets below are clickable>>
promotion for every budget
No advertisement – but still striking promotion